Arrange a funeral in Moscow and the Moscow region - Ritual.ru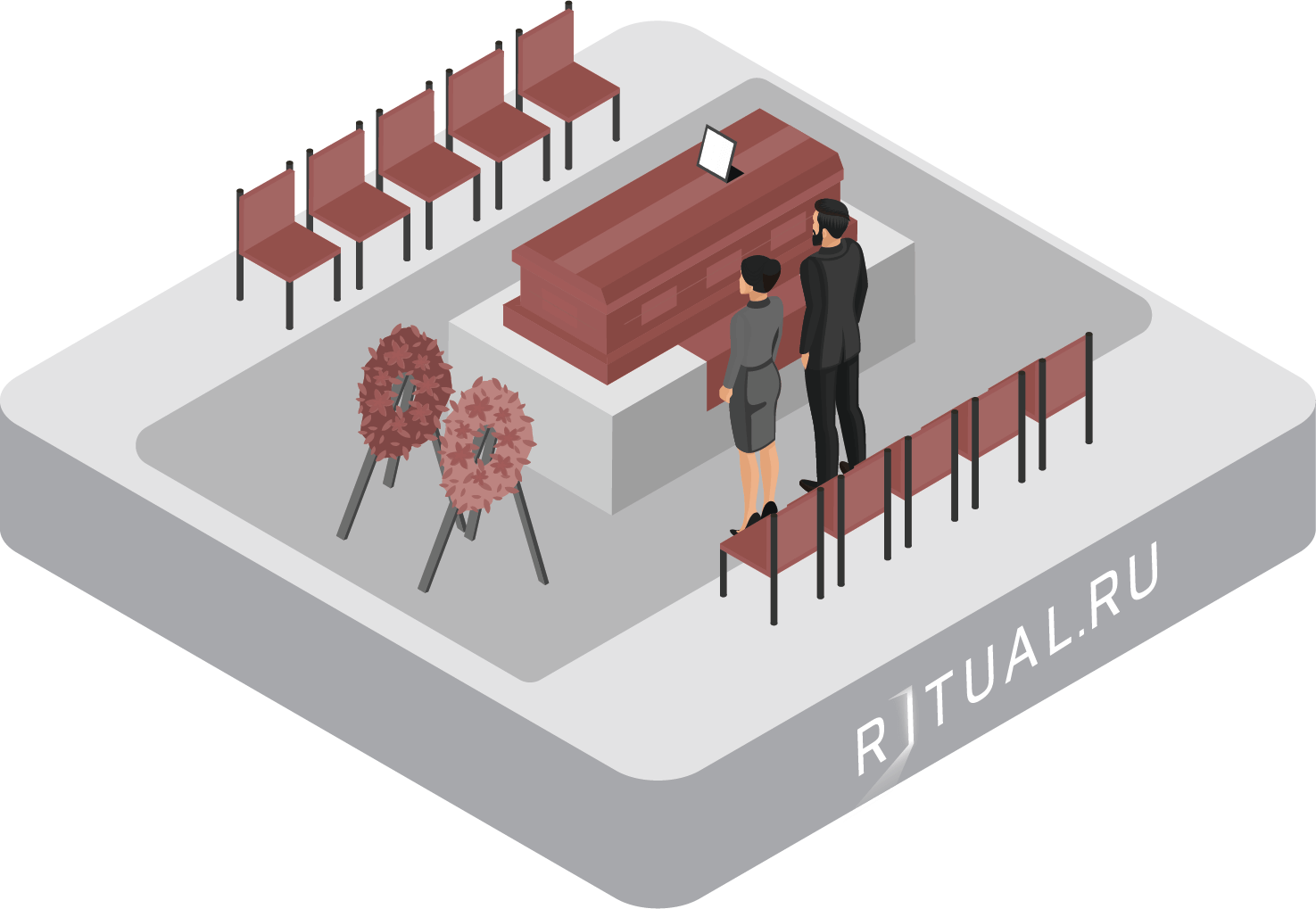 The only Ritual.ru funeral service's business area is arranging funerals and related events to pay the deceased person's final respects. We have been in the funeral services market since 1993, so we are the oldest state funeral company in Greater Moscow.
How to start arranging a funeral?
Preparing to arrange a funeral always starts with choosing a funeral company and calling a funeral director who will do the paperwork*, order funeral goods and vehicles, as well as manage all events** required to lay the deceased person to rest respectfully. Ritual.ru municipal specialized service offers this free of charge, 24x7.
You can always arrange a funeral with a company of your choice. The only difference in this case is that you have to come to at the company's office at its open hours, rather than the funeral director comes to you on call (Ritual.ru municipal specialized service central office is open every day from 9AM to 5PM).
(*), (**) – optional.
Funeral arrangements – we'll do reliably and efficiently
After signing a contract with Ritual-Service (Ritual.ru) you can be sure there will be no delays or fraud the funeral industry is so infamous for. Our company's registration certificate was issued 24 years ago; Since then, we have never changed either our address or our name. Ritual.ru service is founded by the city represented by the GBU Ritual. Our services' quality is confirmed by more than 100,000 burials entrusted to the company by residents of Moscow and the Moscow Region.
We offer funeral arrangement services at lower prices than our competitors!
As a state (municipal) funeral home, we offer residents of Moscow and the Moscow Region funeral services and goods of a guaranteed quality, at agreed and approved minimum retail prices. You can always request a certificate of conformity for any goods purchased from our service, be it a coffin, a wreath or a funeral ribbon. The final price of a funeral arranged by Ritual.ru is tens of thousands of rubles less than at commercial companies, and yet lower than you would pay to rogue undertakers who buy information from ambulance or police.
Professional assistance in funeral arrangements
All our funeral directors city-accredited professionals, mostly with about 10 to 15 years of experience in the funeral industry.
People choose Ritual.ru to help them lay their near and dear to rest.
Every month, over a thousand residents of Moscow and the Moscow Region who have lost their loved ones turn to us for help. Most of our clients contact Ritual.ru on the recommendation or return.
Quality services for funeral arrangement
Proper funeral arrangement always involves numerous niceties only known to an experienced professional who understands them perfectly well. A Ritual.ru undertaker thoroughly understands all intricacies of the funeral business and will always help protect you from fraud, choose the cemetery and do the paperwork. The quality of our services is guaranteed by the City. Funeral arrangements ordered from Ritual.ru will not give you a single moment to doubt that you made the right choice.
See Also