Cremation in Moscow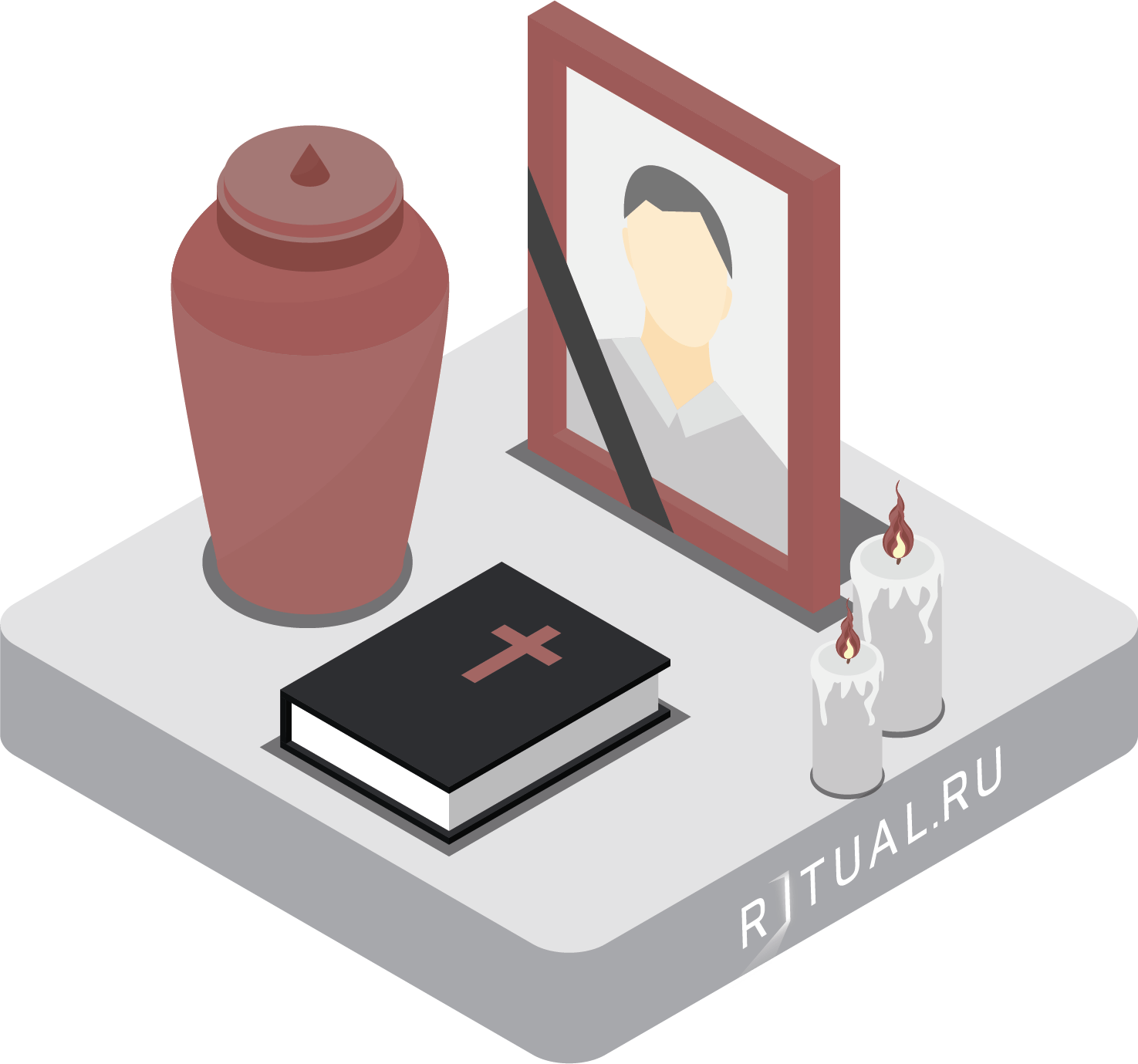 Cremation in Moscow is the least expensive type of funeral. Placing the cinerary urn in a niche at the columbarium allows to save on conventional burial expenses such as a plot in the cemetery, a grave stone, grave maintenance, etc. Even burying the urn in the grave has its advantages: It requires a smaller and cheaper plot, and there's no need to wait for the sanitary period of 15 years to expire. In Moscow, there are three public crematoria: The Moscow crematoria are located at Nikolo-Arkhangelskoye, Mitinskoye, and Khovanskoye cemeteries.
The cost of cremation in Moscow
Cremation pricing is approved by the City and are the same in all public crematoria. Cremation via Ritual.ru costs 10,770 rubles for an adult (2019), and 150 rubles for a minor. These prices apply if you order cremation via Ritual.ru. When you order cremation in Moscow on your own or in commercial undertaking services it starts from 25,000 rubles.
Cremation service provided by Ritual.ru includes:
Arranging the cremation;
Cosmetic treatment after body transportation;
Memorial hall (up to 100 persons) for a 20 minute farewell ceremony;
Musical background for the farewell ceremony in the crematorium's memorial hall;
Cremation itself;
Cinerary urn sealing;
Engraving a memorial inscription on one urn.
Cost of cinerary urn storage at the crematorium after the cremation
In 2018, the cost of urn storage in the Moscow public crematoria (Mitinsky, Khovansky, Nikolo-Arkhangelsky) is:
Up to 40 days – free;
From day 41 – 50 rubles a day
After one year, unclaimed ashes are buried in the common grave for unclaimed ashes.
Commercial Nikolo-Arkhangelsky crematorium:
Up to 40 days – free;
From day 41 – 20 rubles a day
After one year, unclaimed ashes are buried in the common grave for unclaimed ashes
Transport the body to other city
As of 2018, there are twenty crematoria in Russia. Apart from Moscow, there are crematoria in the following cities: St.Petersburg, Artyom, Vladivostok, Volgograd, Ekaterinburg, Nizhny Tagil, Novokuznetsk, Novorossiysk, Norilsk, Rostov-on-Don, Surgut, Chelyabinsk, Tula, Khabarovsk, Yaroslavl, Arkhangelsk, Samara, and Barnaul.
Cremation prices
Cremation prices in these cities differ from ones in Moscow. For instance, cremation in Ekaterinburg costs 7,465 rubles, whereas cremation price in St.Petersburg is 6,100 rubles.
If a person who died in Moscow needs to be taken to other city for cremation, body transportation will be required. Ritual.ru state service with its vast experience can transport the deceased person for cremation to a long distance quickly and within the time limit. The body is transported to the crematorium.
What is the cost of cremation for residents of Moscow and the Moscow Region?
For an adult resident of Moscow and the Moscow Region, cremation costs 10,770 rubles (as of 2019) when ordered via Ritual.ru
The cost of cremation in Moscow for nonresidents
Cremation prices are the same for Muscovites and nonresidents. If you are ordering a cremation in the Moscow crematoria via Ritual.ru, the price sill be 10,770 for everyone.
Who can help arrange a cremation in Moscow?
Ritual.ru city funeral service will help you have a cremation done at the official price, at a time of your convenience. To get more information and order cremation, call 24x7 hot line +7 (495) 100-3-100.
See Also