Repatriation for the Russian citizens traveling abroad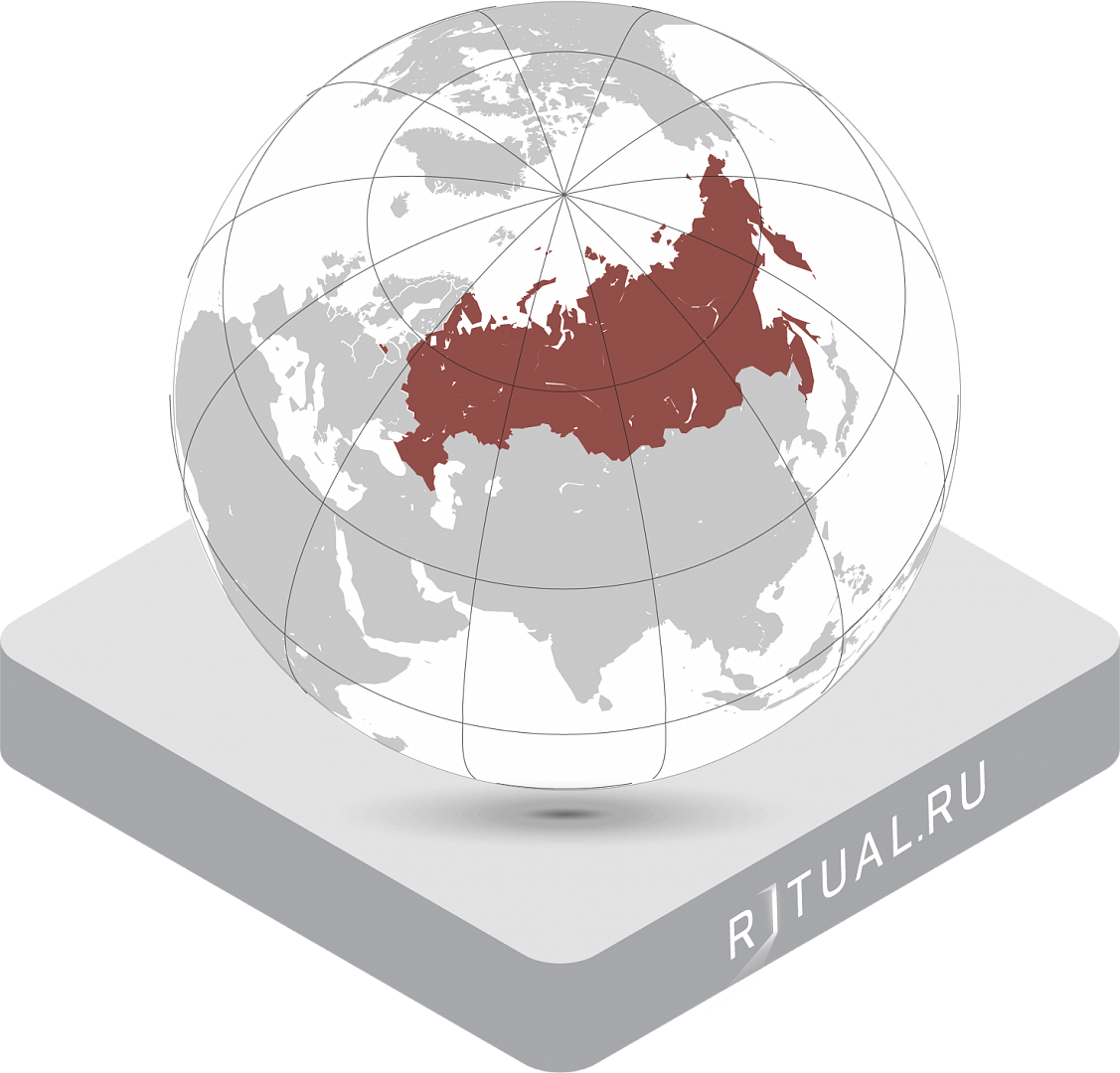 Repatriation from abroad step by step
Ritual.ru representative goes to the country where the deceased is located.
Get death documents at the morgue abroad.
Deal with the funeral home in the country where the deceased is located.
Select a coffin (or an urn in case of cremation) and have it sealed.
Prepare the body for bringing home:

a. Choose the means of transport and arrange the transportation (by air, train, or car);
b. book tickets when the deceased is brought home by air or by train;

Go to the Russian consulate or embassy in the country where the deceased is located and get the exportation permit:

a. provide the required documents to the Russian embassy or consulate.
b. get translations of the Russian-language documents into the language of the country where the deceased is located, in order to have an exportation permit issued.

Get the transportation documents in the host country.
Get the Russian translations of the death documents issued in the language of the host country, in order to show them in Russia.
Bring the body from overseas to Russia and then to the burial site.
Repatriation by air
Ritual.ru representative collects the deceased at an international airport in Russia, clears the customs, and takes the body in a container.
Take the body to the morgue to be kept and prepared for the memorial service and burial.
If required, arrange transportation of the body to a location other than the city of arrival, by most suitable means of transport.
Arrange a memorial service and the burial at home.
Documents for bringing the deceased person's body to Russia
Depending on the country, the following documents may be required. You can get the definitive list at the consulate:
An application in a free form required by the Customs Union of the EEAA (the Russian Federation is a member)
Death Certificate
Export Permit
Embalming Certificate
Papers certifying that the container is sealed properly, and there are no unauthorized contents inside (Certificate of Contents and Certificate of Sealing, respectively)
In some cases, a certificate of no infectious diseases in the deceased is also required (Non-Infectious Disease Letter).
If you need to subsequently transfer the body to third countries (after bringing it home), an import permit is also required, which can be issued at the consulate of the destination country.
All listed documents must be submitted in two languages (Russian and country of incident) and duly certified. These services can be obtained both at the consulate and from third-party organizations, but it is preferable to contact the consulate for help. Translations and certifications (sometimes an Apostille is required) must comply with the Russian standards. Please note that in many countries consulates of the Russian Federation provide such translations free of charge.
See Also