Funeral Director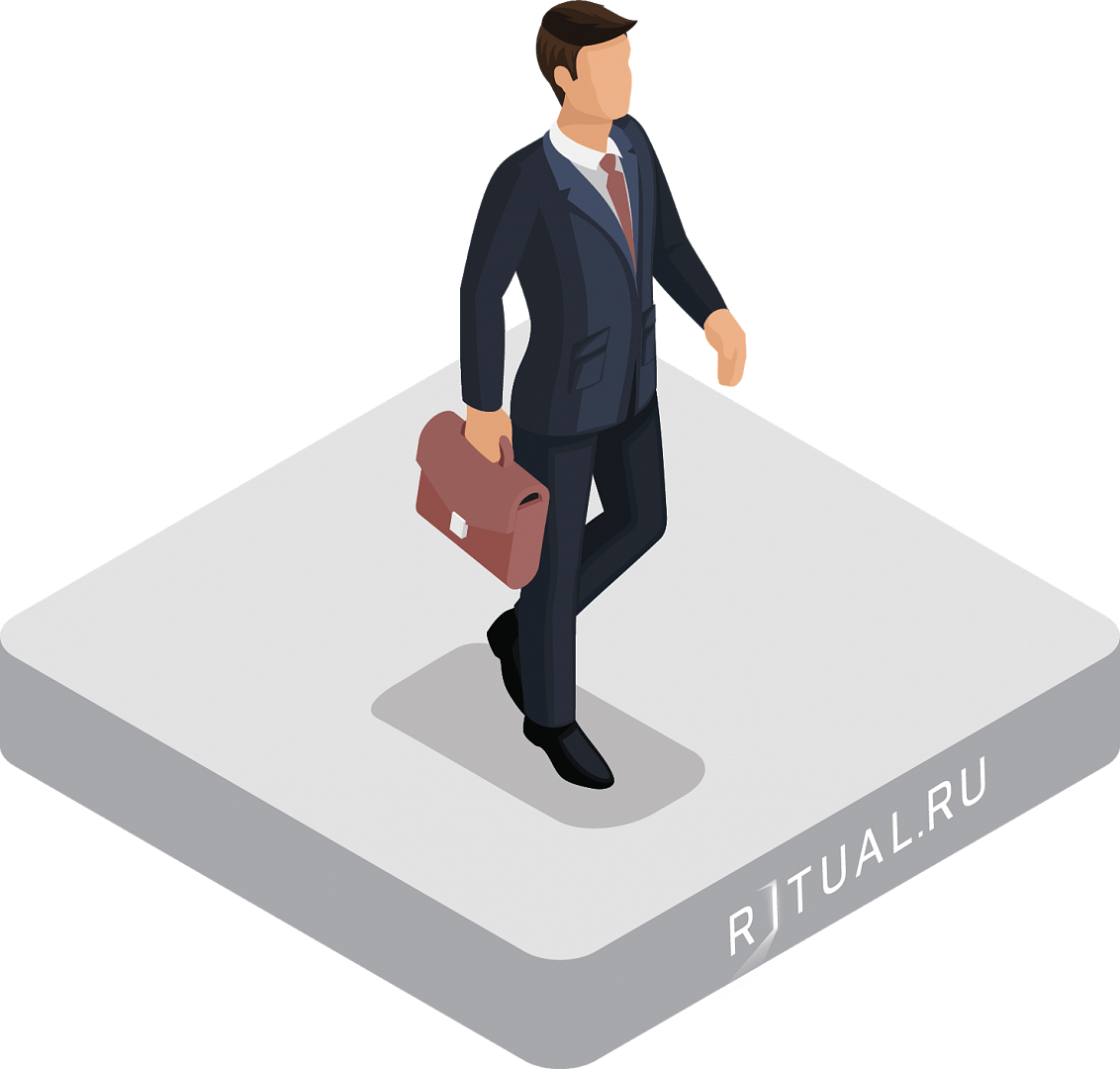 Funeral Director (also known as mortician or undertaker) is a professional involved in the business of funeral rites who arranges the funeral on behalf of the deceased person's family.
It is essential to engage an experienced Funeral Director in making the necessary arrangements. Knowing the business in-and-out to deal with it properly, such an expert will help save time, money, and prevent more stressful experience.
The vast majority of families believe that funeral must be arranged by an experienced and responsible professional of unassailable integrity who would manage faster, better, and safer than the relatives of the deceased themselves.
Funeral Director's Duties
An experienced undertaker knows how to arrange a ceremony of any size and complexity from a small and quiet to a major one.
Funeral Director's duties (included in all Ritual.ru funeral schedules):
Arrive on call, have the body of the deceased transported to the morgue;
Keep unaccredited undertakers away;
Inform the family of the entitled state and municipal funeral allowances and the respective application procedures;
Advise on how to obtain a chargeable or chargeless plot in a cemetery or a niche at a columbarium.
Advise on funeral and rite arrangement;
Help choose funeral products and services from the Ritual.ru service catalog.
Order a funeral service arrangement;
Order items and services at Ritual.ru;
Provide payment documents to the client.
Funeral Director Paid Services:
Have a death certificate issued by the morgue and order paid morgue services (if required);
Obtain the stamped death certificate;
Obtain the papers required for burial allowance;
Pass the clothes of the deceased to the morgue and arrange time and date of body handover and memorial service at the morgue;
Help arrange a paid plot in the cemetery or a niche at the columbarium;
Arrange body transportation;
Help arrange the burial service;
Help select a venue for the funeral banquet.
Funeral Director Services Average Pricing
A Funeral Director does not work alone, but is a team member who uses the funeral home's infrastructure, facilities, knowledge, and data basically in the role of a project manager. When the family of the deceased employ an undertaker they in fact hire the funeral home to attend to their order, so they pay the whole team rather than an individual. Therefore, Funeral Director services' price is in fact the price of services delivered by the funeral home.
For its clients' convenience, Ritual.ru offers a selection of service packages.
See Also